Utah has played host to several popular series and films over the years and 2016 was a busy year in the beehive state. Here are 10 films/series that called Utah home over the year.
1. WestWorld
WestWorld is filmed in southern Utah near Monument Valley. This is series inspired by the 1973 film of the same title written by Michael Crichton about a futuristic theme park populated by artificial beings. The series stars Anthony Hopkins (The Silence of the Lambs), Ed Harris (Apollo 13), Evan Rachel Wood (True Blood), Thandie Newton (ER) and James Marsden (X-Men). You cant catch new episodes on WestWorld on HBO.
2. Independence Day: Resurgence
Two decades after the first Independence Day invasion, Earth is faced with a new extra-Solar threat. But will mankind's new space defenses be enough?
3. Saturday's Warrior
A group of siblings comes to earth to experience trials crucial to their eternal progression and learn the true meaning of their existence.
4. Monolith
A mother and her son plan a surprise visit to Los Angeles to see her husband/his father. Halfway there they get into a terrible accident in the middle of nowhere and now must fight to survive.
5. The Hollow Point
6. Love Everlasting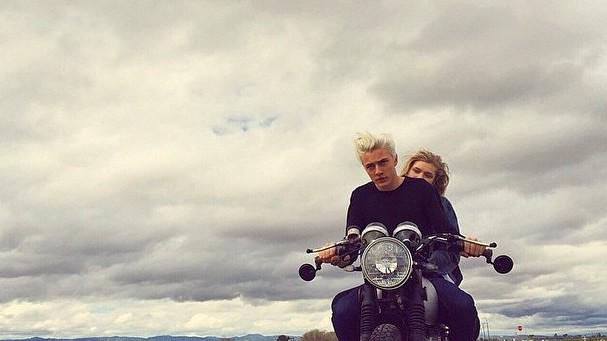 Bridger Jenkins, a senior in high school, is an outsider with hidden scars and a lifelong dream to see the ocean. Living in poverty, his mother has done everything in her power to give her son a good life, but their world is once again turned upside down when Bridger's abusive stepfather threatens their lives. On the road with only 197 dollars to their name, Bridger and his mother embark on the journey of a lifetime. But a series of obstacles foil their plan and they end up stuck in the middle of nowhere - a small town that will prove to change their destiny. When Bridger has a chance encounter with a brown-eyed beauty shrouded in insecurity, sparks fly and an everlasting bond is ignited between two misfits longing for acceptance and true love.
7. Punk's Dead: SLC Punk 2
A sequel to the 1998 cult classic 'SLC PUNK!'; once again written and directed by James Merendino. Actors Michael A. Goorjian, Devon Sawa, James Duval and Adam Pascal all reprise their roles (from the original film); as Heroin Bob, Sean, John the Mod and Eddie. Matthew Lillard (the star of 'SLC PUNK!') did not agree to return, to his most iconic role. The film also stars Ben Schnetzer, Machine Gun Kelly, Hannah Marks and Sarah Clarke (replacing Annabeth Gish, as Trish). The film tells the story of three outsider rebels, on a road trip to a punk rock show.
8. Code of Honor
Colonel Robert Sikes is on a mission to rid his city of crime. As a stealthy, one-man assault team, he will take on street gangs, mobsters, and politicians with extreme prejudice until his mission is complete. His former protégé, William Porter, teams up with the local police department to bring his former commander to justice and prevent him from further vigilantism.
9. Wind River
An FBI agent teams with the town's veteran game tracker to investigate a murder that occurred on a Native American reservation. Wind river stars Jeremy Renner and Elizabeth Olsen (Hawkeye and Scarlet Witch from Avengers) and is planning to be released in 2017.
10. Damsel
Damsel is an upcoming western comedy period film directed by David Zellner, and co-wrote by David Zellner and Nathan Zellner. It stars Robert Pattinson and Mia Wasikowska in lead roles. The film will be release in 2017.